If you're a busy mom or just have a hectic lifestyle, you are probably on the lookout for ways to keep your house clean that don't require much time. Time is a valuable commodity when you have twelve different things going on at once, and that's why we've gathered up these DIY cleaning tips that will save you time and sanity. Think of this as a one-stop shop for the best ideas to keep your home clean and save you a few more precious minutes every day.
1. The Catch-All Bin
Everyone has areas of their home that are high traffic and easily cluttered. Use this to your advantage when it comes to cleaning. Put a laundry basket (or any type of bin) in those busy areas and make sure everyone is putting their loose odds and ends in there instead of all over the floor. Set a time of day or day of the week to go through the bin and put everything away. This means you'll have a clutter-free area and only have to put things away once instead of multiple times a day. It might sound counterintuitive to designate a bin for clutter, but it will drastically increase the efficiency of tidying up when everything is already in one place. Think of all the time you'll save if you don't have to put away shoes multiple times every day.
2. The Post Shower Wipe Down
If you've ever spent time scrubbing down a shower that was neglected a little too long, you'll know it's not an easy task to get it nice and shiny again. Avoid that unpleasant task by wiping down your shower after each use. Use a cleaning spray, sponge, and scrub brush to get into all the crevices. Then, use a squeegee to remove the remaining moisture, which will prevent mildew and water spots. It only takes about five minutes to do, and it will save you time and effort in the long run. You'll also be able to bathe in a clean shower or tub every day.
Be sure to turn on the vent fan or open a window after the shower to reduce humidity and keep your shower cleaner for longer.

3. The Self-Cleaning Microwave
Does this sound a little too good to be true? If might if you've never tried this tip before. But in this case, it is true. Your microwave can clean itself if you use the right tools. You can use water and lemon, or water and vinegar. Mix the two together in a microwave safe bowl and put the bowl in the microwave for five to ten minutes. The key here is to allow the steam to build up on the inside surfaces of the microwave. Once you've let your cleaning mixture build up steam, take it out of the microwave. The food stains will come off easily with a simple wipe.

If you really want to bump up your cleaning DIY hacks to the next level, you can do this same process with a water soaked sponge. Heat up the sponge for about 2 minutes, let it sit for 5 minutes, and then use it to wipe everything down. You'll be left with a clean microwave and a sanitized sponge. The 2 minutes your sponge spends in the microwave will kill the bacteria that has built up inside the sponge. Clean sponges and a clean microwave all at once? Yes, please!

4. The Amazing Wonders of Baking Soda & Vinegar
Never underestimate what baking soda and vinegar can do for you when it comes to cleaning your home. Not only is this a kid-friendly and natural way to clean, but it's a huge time saver you may not have known about before now. Try sprinkling baking soda on your stove top and then spraying it down with water. Come back in about an hour and wipe the stove clean and you'll be good to go. Let the baking soda, not you, do the hard work.
It also works in bathrooms. Mix the baking soda with vinegar and spray your tub or toilet. Let it sit for 20-30 minutes and come back to a tub for a quick wipe or an easy scrub with a toilet brush before flushing the mess away. The best part about baking soda cleaning is really the fact that it's a spray and walk-away situation. This means you can multitask while still getting things done around the house.
5. The Multipurpose Coffee Filter
Coffee filters aren't just for your kitchen any more thanks to this trick. They are a great tool to use to dust electronics around your home. Just use them as you would a normal paper towel. Rather than leaving fibers and lint like regular paper towels, you'll end up with a clean and spotless screen. No need to invest in lens cleaners or fancy cloths. You can utilize a cheap item you already own to keep your screens looking great.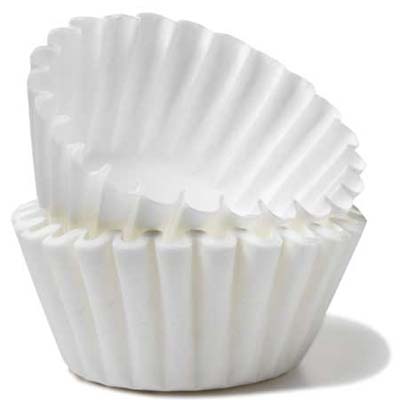 Cleaning your house isn't something that is ever going to go away. The longer you put it off, the harder it gets as well. So always keep your carpet clean, make sure the dishes don't stack up, and stay on top of the bathrooms. You'll always have to schedule some time into your days for these mundane tasks, but with these DIY cleaning tips you can spend more time relaxing and less time scrubbing. You'll have a cleaner home and you can take a few minutes to enjoy everything you've accomplished. Maybe you can even sneak in some time to eat some chocolate and watch some TV. You've earned it.
---

Guest Blogger: Gabe Nelson is a content specialist of over 7 years of experience, currently working for Msscleaning.com. Just out of high school he set off crab fishing on the Bering Sea in Alaska. From there he went back home to finish his college degree at the University of Montana. He has a passion and keen understanding when it comes to cleaning a house inside and out. He has written hundreds of content pieces in numerous niches. Currently, he lives in Missouri with his wife and kids enjoying the peaceful town of St. Joseph.