Due to the coronavirus, everyone is having to deal with a 'new normal'. And as part of this adjustment, many families are trying to find ways to keep their kids occupied. Along with heading out into the backyard, you could also cook delicious treats and meals together. Cooking together is a great way to have fun, bond, and create delicious food for the entire family.
This is a great way of relieving family stress while creating something that your whole family can enjoy. Choose recipes that are interactive, foolproof, and delicious.
Quesadillas
Quesadillas are delicious whether you fill them with beef, chicken, or lots of healthy vegetables. Simple and quick to make, they are ideal if you're looking to create a quick snack with your kids that is filling and easy to change up. Perfect for dinner or lunch, you can pair quesadillas with rice, beans, or have them on their own!
Banana Bread
This one might not come as a surprise, because a lot of people have already tried to make this throughout the lockdown. But that doesn't mean that it isn't still a worthy recipe to try. Incredibly simple, banana bread is something that all of your family will love. Plus, it's so easy to make as it only requires a few ingredients. The moment that it's in the oven, your home will be filled with the deliciously sweet aroma. I love this vegan version of banana bread, as well as this traditional recipe. Rather than nuts, I like to add chocolate chips to mine as an additional treat.
Cookies
Who doesn't love cookies? Whether you're thinking about making nutter butter cookies, vanilla sugar cookies, or good old chocolate chip cookies, it's bound to be a hit with everyone. Baking is always a fun activity to enjoy, and kids love being able to participate in making a treat they enjoy. The moment they are out of the oven and cooled you can then sit down with your children and dig into these scrumptious delights.
Mac & Cheese
An undeniable hit within most households is the good old-fashioned mac & cheese. It may seem daunting, but all you need is a packet of macaroni, milk, butter, and two types of cheese. For the cheese, people will typically use cheddar and American cheese, but use whatever kinds you like, as well as it melts well. Perfect no matter how fussy eaters your little ones are, it can even be made up in big batches and frozen so you can enjoy it for longer. I like to add chopped up broccoli and peas to mine, and my toddler never complains. When I'm pressed for time, I also love using Annie's Mac and Cheese.
Pizza
Pizza is the perfect solution for a family of kids or picky eaters. Everyone can pitch in, making their own personal pizza and adding whatever toppings they like. To make it even easier, buy pre-made pizza dough that will turn out perfectly every time. For some great pizza varieties, check out this post.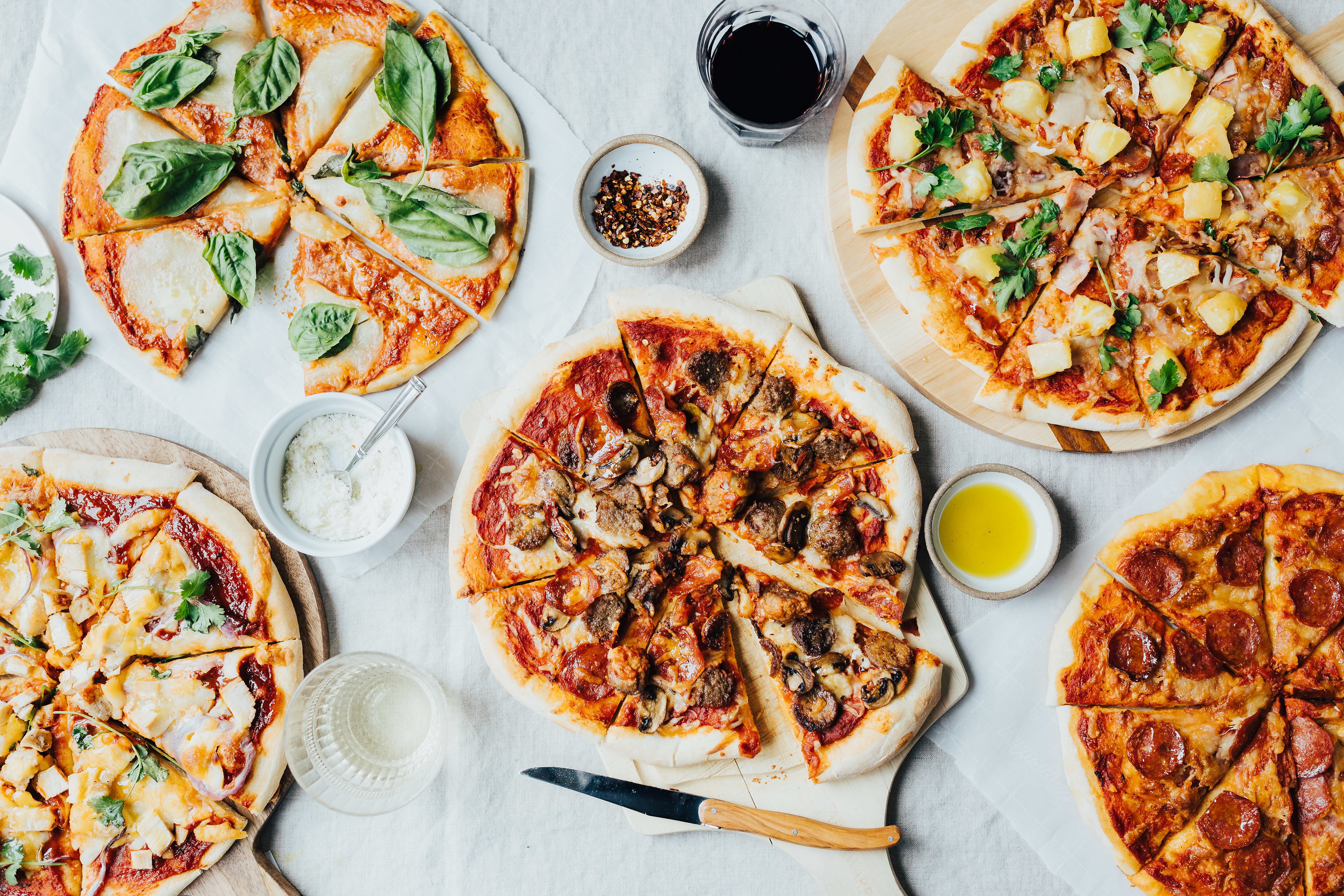 Cupcakes
If you're not quite ready to take on a full-size cake, cupcakes are the perfect way to jump into baking. With so many different variations, it's easy to find a recipe that will appeal to everyone in your family. Some of my favorite flavors are red velvet, chocolate, and salted caramel. Usually requiring few ingredients and baking time, you can make these with your children in-between them playing outside or before a family game night!