It's that time of year when people are making (and breaking) New Years' resolutions, such as exercising, saving, and oftentimes, reading more. This is the time in which people typically have the most motivation and momentum, but without a realistic plan, these resolutions often don't make it past the first month.
Over the course of 2020, I was able to read over 100 books (Books of 2020) by using many of the tips that I have listed below. Reading more is a hobby that is incredibly fulfilling and worthwhile, and I think everyone can benefit from adding more books to their lives. However, finding the time and energy to devote to reading can be a challenge, especially for working parents. Try these tips to set yourself up for a successful reading year, whether you are aiming for completing 5 books or 500 books!
Utilize Resources
Even though I read over 100 books last year, I definitely did NOT purchase that many books. The price of books can certainly be a hindrance for readers who go through a lot of books on a regular basis. The good news is that there are plenty of FREE resources that can be taken advantage of to gain access to classics, contemporary works, and even books that have not yet been published.
The first place to go for books is your local library. You can browse the shelves, place holds online, or use their ebook catalog to find books that you are interested in reading. My local library uses Overdrive and Libby, which makes borrowing and reading ebooks super simple.
Another resource that avid readers use frequently is signing up to receive ARCs (Advanced Reader's Copies). In exchange for book reviews, websites such as NetGalley and Edelweiss will give you free copies of books that newly published or not yet published. The downside to using these sites is that there is no way to determine what others' opinions on these books are, so some may be duds. Be sure to only request books that you know you want to read in order to increase your chances of getting approved going forward.
Make Reading Easy
Any time you scroll through your phone aimlessly for 5-10 minutes, you could be making significant progress on a great book. For me, the key to finding small pockets of time to get reading done is to have a book with me at all times. Whether I keep a physical book or Kindle in my purse or just use my Kindle on my phone, any time I have to wait, I use my spare time to get a few pages read.
If you enjoy reading before bed, keep your books close by on your nightstand, within arms reach. Remove any obstacles or excuses that you may use to not find time to read.
Read More Than One Book
A key reason I'm able to keep my momentum when it comes to reading is that I always have 2-3 books that I am currently reading. I try to make sure that the books are in different genres and dealing with different topics so that I don't get them mixed up. I also choose books with different tones – one heavier and more serious and one with a more lighthearted plot and easier to get through. Therefore, if I ever get tired of reading a specific type of book, there are others for me to fall back on, rather than stop reading altogether.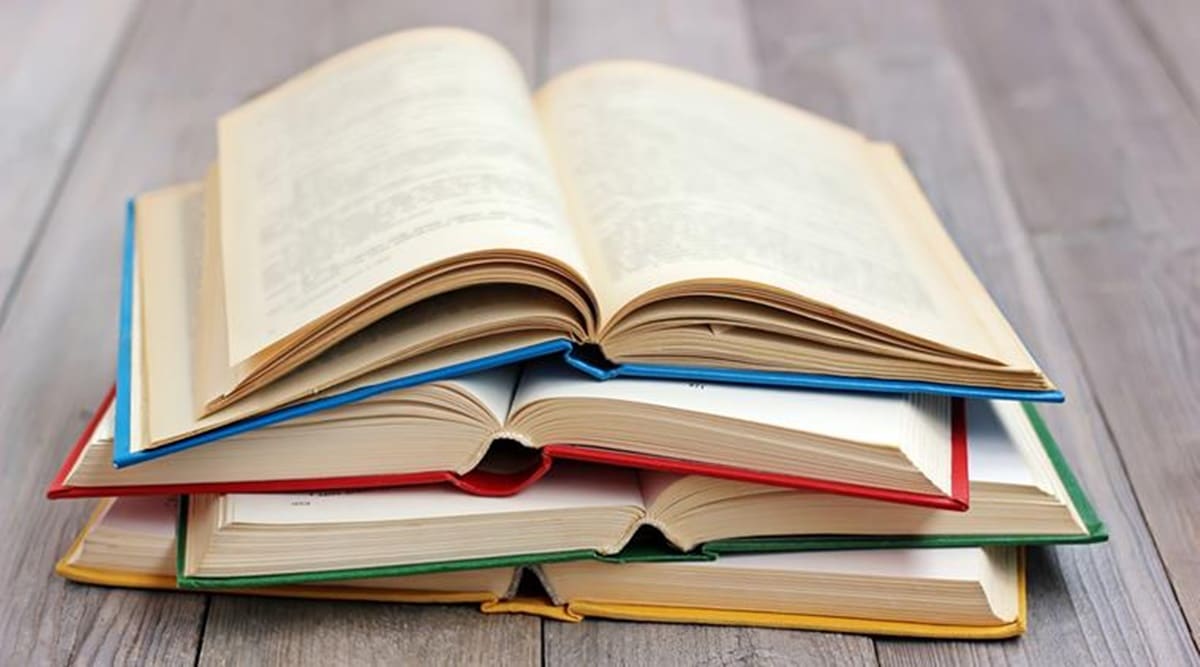 Use External Motivation
One of the things that I've most enjoyed about reading more is immersing myself in the bookish community. You can also achieve that from joining a book club, inviting a buddy to read a specific book with you, listening to bookish podcasts, checking out book reviews, reading bookish blogs or Reddit threads, or embarking on a reading challenge for 2021. Check out some of my favorite resources below!
Podcasts
Blogs
Reddit
2021 Reading Challenges
Only Read Books You Enjoy
Required reading is often the reason behind avid readers losing their joy and passion for reading. Once required reading is a thing of the past, books should be a source of pleasure, not obligation. Don't read classics because they are on a must-read list or dense nonfiction tomes because it was recommended by the New York Times. Only read books that pique your interest, resonate with you, and spark joy. It's okay to abandon a book for any reason, whether the writing is not your taste, the plot is too slow, or the topics put you to sleep. Feeling obligated to read a book is a surefire way to slow down your reading momentum and reading a thrilling page-turner will have the opposite effect.
Track Your Reading
For me, tracking my reading has been an additional motivator in seeing the books that I've made throughout the year. I enjoy using Goodreads to keep track of my reading progress, books I want to read, and books that I did not finish. Goodreads gives you the option of creating your own organizational labels to separate your books by genre, by year, by length, etc., whichever method works best for your reading preference. Goodreads also provides statistics by page numbers, publication year, and more, as well as a yearly review (My Goodreads 2020 Year in Books).
If you are a spreadsheet wizard, you can create your own tracker from scratch and completely customize it to your preferences. For some readers who are trying to read more books by women, POC, or more books of a certain type, this would be a great way to track that progress. Sarah's Bookshelves has also created a comprehensive template that captures extremely detailed statistics with built-in tables and graphs.
When tracking your reading throughout the year, make sure that you don't let the tracker itself be a limitation to your reading experience. For example, do not let the goal of trying to meet a certain book number prevent you from tackling longer-length books or feel like you need to catch up by reading many short books that you don't actually enjoy.
---
What better time than to set an intentional goal to do more reading this year? Reading promotes brain connectivity, reduces stress, improves your vocabulary, and connects you to other people. Make 2021 your best reading year yet!