The weather is getting warmer, and the winter months are finally behind us. For our family, that also means a transition to lighter and fresher meals and recipes. Are you also ready to switch up your stews and oven-baked meals for lighter fare? Here are a bunch of ideas, organized by region, to get you started!
Mexican
If the word salad conjures up a bowl of plain lettuce leaves in your mind, think again. This healthy and delicious black bean corn salad has a Mexican and Southwestern twist. The ingredients include fresh mint, lime juice, and even a little shredded coconut. I love pairing this salsa with taco night or loaded nachos to make a quick and delicious Mexican-themed dinner.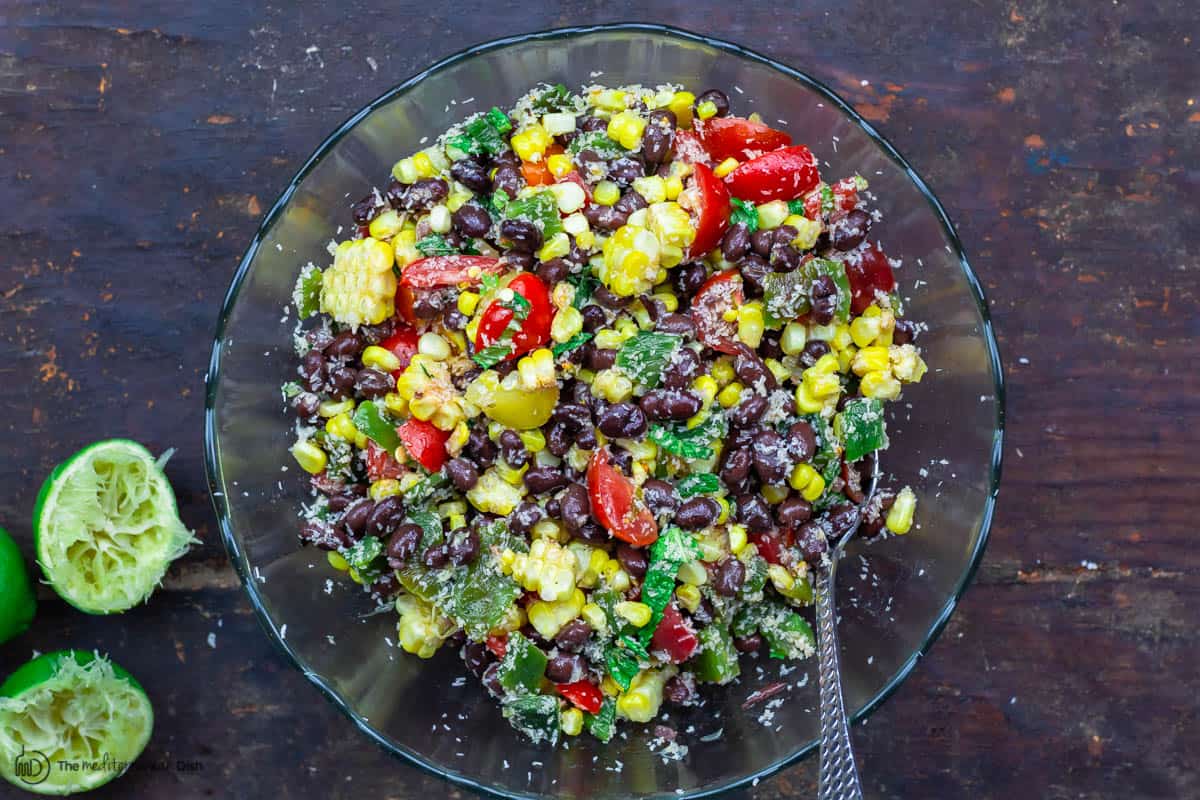 Mediterranean
For those wanting a taste of Spain without the cost of a flight, this seafood paella is sure to get mouths watering. Packed with monkfish, king prawns, and mussels, this is perfect for sharing with family or impressing guests. Another unique recipe to try is ricotta and mint fitters. They're easy to make but still very impressive. They pair perfectly with a salad or some homemade tzatziki. To complete this Mediterranean feast, this roasted vegetable medley will bring color and tons of nutrition to your meal and be a big crowd pleaser.
Italian
If you can't say no to meatballs, this summer recipe is for you. Meatball sub pitas are not quite a sandwich or a pizza, but somewhere in between. Add oregano, basil, and mozzarella, and you've got a pita packed full of flavor. For a vegetarian option, try this 30-minute veggie meatball recipe. Instead of sticking fries in the oven, try this delicious garlic and thyme scalloped potato recipe. Great as a side dish or a lunchtime sharing platter, this golden potato-bake is easy to make and will satisfy any carb cravings.
For another great side dish, try filling eggplant halves with a variety of ingredients and make aubergine boats. You can customize this recipe and add ingredients such as mozzarella cheese, ground meat, quinoa, or rice. The end result is both delicious and attractive enough for a party. Another vegetarian appetizer idea is to use chickpeas, an underrated staple in summer cooking. This chickpea bruschetta with sundried tomato recipe is an easy, light dish, bursting with flavor. The recipe is vegan, healthy, and delicious.
---
Warm weather brings along the opportunity to try fun and exciting dishes that are fresh but filling and perfect for warm-weather activities. Try out these recipes to get your summer started!