What a masterpiece! I enjoyed savoring every morsel of this book, and it delivered in all the things that I could ever ask for in a food-focused memoir about China. Dunlop's writing style is thorough, yet intriguing, very informative with just the right amount of humor sprinkled in. As a Chinese-American, so many of the things that she mentions are familiar phrases and concepts that I grew up with, in my Chinese home. However, I also learned so many new things about Chinese food, Chinese culture, and explanations for why some things are the way they are.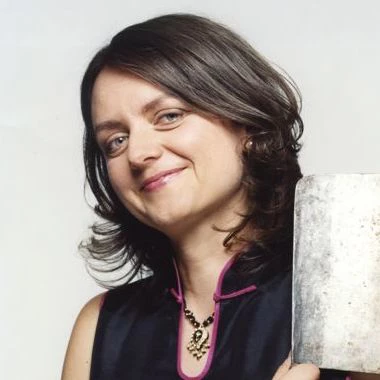 In the chapter about Chinese people's lowly perceptions of Western food, despite the West being the pinnacle of innovation and opportunity, I was very much reminded of my mom's close-minded beliefs about American food, even after living here for over 25 years. Her understanding and exposure to actual American food are surprisingly limited, since she goes out to eat only a few times a year, and more often than not, to Chinese restaurants when she does. My mother will often compare the food she makes (i.e. steam buns with roasted pork sandwiched in the middle) with its mediocre American counterparts (hamburgers).
Learning another cuisine is like learning a language. In the beginning, you know nothing about its most basic rules of grammar. You experience it as a flood of words, or dishes, without system or structure.
Dunlop also makes references to the relevant current events that were taking place during her visits to China, such as the SARS epidemic. Through the book, we are able to see her experiences as she sought to write her cookbooks, which are highly praised.
I was also excited to read about Dunlop's adventures in Hunan since that is where my father is from. I have been there many times, visiting extended family, so reading about Dunlop's experiences was familiar, yet informative at the same time. In this book, Dunlop describes the cuisines of Sichuan, Tibet, Hunan, Hong Kong, Xinjiang, and many other regions with exquisite detail and appreciation. She makes sure to not only cover the densely populated and well-known regions of China but also the remote and obscure parts. There are few regions of China left unexplored by the inquisitive and hungry Dunlop. 
Sichuan pepper is the original Chinese pepper, used long before the more familiar black or white pepper stole in over the tortuous land routes of the old Silk Road. It is not hot to taste, like the chilli, but makes your lips cool and tingly. In Chinese they call it ma, this sensation; the same word is used for pins-and-needles and anaesthesia. The strange, fizzing effect of Sichuan pepper, paired with the heat of chillies, is one of the hallmarks of modern Sichuanese cookery.
It was so refreshing to see China from a foreigner's perspective and witness the transformation of Dunlop from being a wary observer wanting to try new things to embracing the Chinese cuisine and culture and considering China home.
My Rating: ★★★★★