One of the hardest things about being an adult, that I didn't anticipate, is figuring out what to eat every single day. It gets even more complicated if you have a family to feed, each person with their own individual food preferences and opinions. Meal planning, grocery shopping, cooking, and cleaning get old quickly. But eating the same few dishes can also get boring. If you are stuck in a food rut, you probably want to change things up and try something new. Unfortunately, not everyone has the time and energy to revamp their entire mealtime menu. However, there are some easy, simple things that you can do that will spice up mealtimes to make things a bit more interesting.
Try New Spices and Sauces
An easy way to try new flavors is to season your go-to dishes with new spices. Rather than just using salt, pepper, and garlic powder, branch out into colorful and delicious new flavors, such as cumin, paprika, curry powder, or sumac. These spices can be used with proteins, vegetables, soups, and pasta dishes.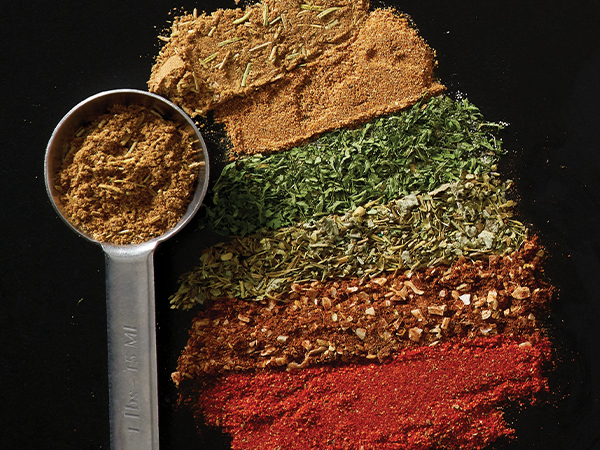 You can also purchase spice blends that make cooking even easier. Why not pick up a bottle of garam masala or jerk seasoning the next time you are at the supermarket? Add a little bit at a time to your dishes, taste, and build flavor from there. You can always add more if needed!
Add New Sides
You might not have time to change up the entire meal but you can add new and interesting sides to your meals. Have you heard of banchan? Banchan is the multitude of side dishes that are included with every Korean meal. They can be spicy, salty, sweet, or crunchy. There are so many to choose from and flavors that everyone will enjoy. They can complement any dish and be tailored to specific taste preferences. To start, try this korean radish recipe to add flavor and spice to your meal.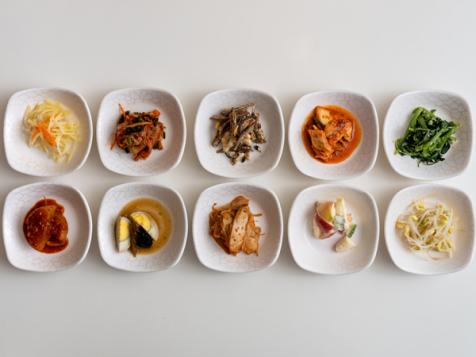 Switch Up the Base
What are your go-to bases for meals? Rice, pasta, lettuce, and proteins are commonly used ingredients that can be used in a variety of different meals. But why not switch up your starting material? Rather than your typical grains, try quinoa, barley, or millet. These may sound foreign, but they are just as easy to cook and have way more fiber. If you like to have a salad on the side, ditch the iceberg lettuce and mix in some arugula, swiss chard, or dandelion greens to add new flavors and textures to your boring salads.
Go Meatless
As you probably already know, eating meat is not great for our planet. But switching completely to a vegetarian or vegan diet is not always feasible for every individual or family. How about going meatless once a week and use this opportunity to try new foods and help the planet at the same time? In cuisines such as Indian, Mediterranean, and Korean, finding vegetarian dishes and recipes is extremely easy!
Try a Subscription Box
Have you tried a food subscription box yet? There are so many on the market now that there is bound to be one that fits your family's food preferences, budget, and cooking skills. I've personally tried Blue Apron and have really enjoyed trying new recipes and ingredients in a very comfortable and convenient environment. A box of pre-portioned ingredients gets delivered straight to your door, so there's no measuring, less clean-up, and no waste! Even trying a subscription box for only a few weeks (at a discounted rate) can help to provide the inspiration and motivation to find joy in cooking meals again.