Fiction
Literary character-driven fiction at its finest! This is the story of Lilia, a woman in a retirement home who is reminiscing about her life, the people who have affected it, and how she will be remembered after she is gone. This book is surprisingly divisive. Lilia is indeed snarky, opinionated, and a bit jaded from life, but that is to be expected of someone at her stage in life. She has bountiful wisdom and no longer cares about putting up a front for other people's benefit. There are certainly portions of the book that are slow and drawn out, particularly Roland's diary entries. But the addition of Lilia's commentary convinced me to keep reading.
3.5☆
A wonderfully written book about timely topics having to do with race, law enforcement, friendship, and family. Certain topics can come across as heavy-handed, but the two authors convey the two sides of the situation in a very balanced and cohesive manner. It's not an easy situation to navigate for people of any race, but mutual understanding is the first crucial step in finding common ground. The unique manner in which both characters (and authors) are able to tell the story from their specific point of view creates a scintillating story that is relatable and unflinchingly honest.
4.5☆
I love everything about this book! The characters, the storyline, the pacing, the dual timelines. Experiencing the traumatic events through Edward's eyes is refreshing. He is forced to adapt to circumstances he could have never seen coming. Through his resilience and courage, we are able to witness him growing up right before our eyes. My heart breaks for the Adlers and the passengers on the plane, for all of the unfinished business that was left behind. The characters are relatable and kind, everyone trying their best in an impossible situation. Heart-wrenching and an absolute delight!
5.0☆
This book centers around three women: Rania, Huda, and Ally. Rania and Huda have a shared history that is intimate but also fraught with resentment. Ally has followed her diplomat husband to Baghdad to try to reconnect with her dead mother, who also spent many formative years in the same city, many decades ago. The corruption and mistrust of foreigners are rampant within the government officials. Living in an environment where any misstep could result in death or torture for yourself and your family is terrifying and exhausting. The city of Baghdad in that time period is portrayed as extremely dangerous and corrupt. Although the book is well-written, I couldn't really connect with any of the characters. All three of them had ulterior motives and rarely told the truth, which made it difficult to relate to them.
2.5☆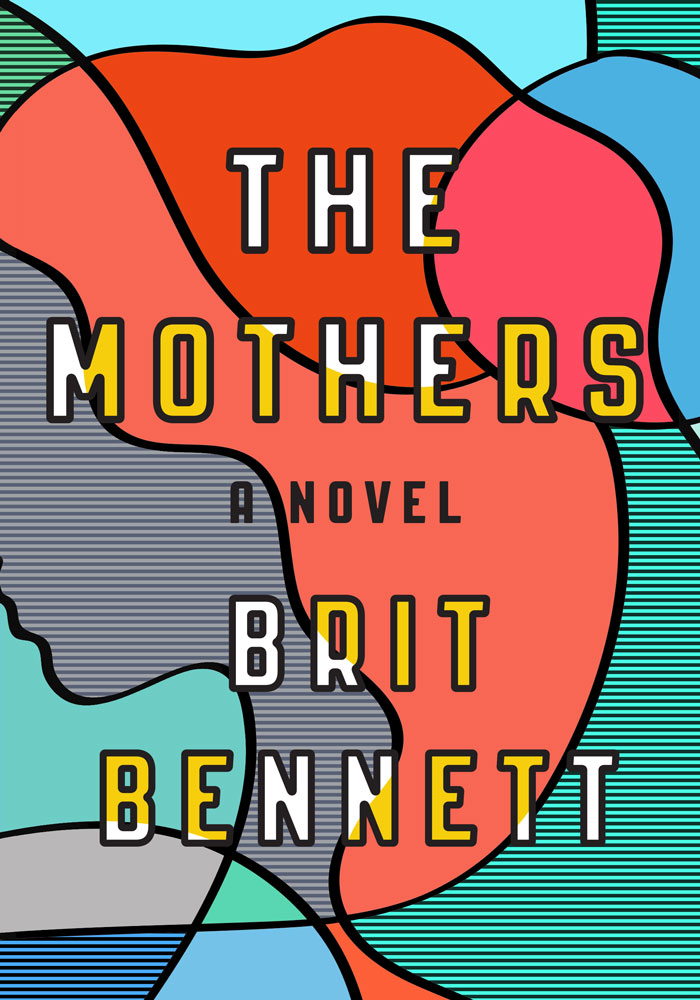 Told from the perspective of The Mothers of the church, the reader learns about the story of Nadia, Luke, and Aubrey, three young people whose entanglements are the perfect topic of conversation for gossiping church ladies. It is a story of friendship, young love, abandonment, and learning to cope when things don't go the way we expect. The book is reflective and poignant, and we are able to watch the characters grow up and find their own way. I'm a big fan of Brit Bennett's writing style and her storytelling abilities.
4.5☆
A delightfully candid story about a housewife in Japan who unexpectedly engages in an affair. Her insights about motherhood are shrewd and honest, and the interesting facts about Japanese culture that are sprinkled in provide an enthralling backdrop to the universally relatable quandary of an unsatisfying marriage and home life. We are able to witness in real-time Mizuki's lackluster marriage, meeting Kiyoshi, and the tantalizing events that unfold. The story is realistic and paced perfectly; the yearning and tension are palpable. Mizuki is an endearing and engaging protagonist.
5.0☆
Non-Fiction
This book really proved to be a delightful surprise! As a non-native Chinese person, Carolyn Phillips falls in love with Chinese culture, traveling to Taiwan and immersing herself in the language, culture, and most importantly, cuisine from all over Taiwan and mainland China. Akin to Fuchsia Dunlop's Shark's Fin and Sichuan Pepper, she takes us on a delectable ride of mouth-watering dishes from all over China and Taiwan. Her knowledge of Chinese food is vast and her descriptions are surprisingly satisfying, leaving the reader with the most complete dining experience short of tasting the food yourself. She provides a complete picture of all the sensory experiences that take place, as well as the history and context of the dish and its origins. Her descriptions are vivid and evocative, almost poetic in nature.
4.5☆
In our current society, it's easy to bury our faces in our phones and let the world pass us by. In this book of essays and colorful watercolor illustrations, we are reminded that there is so much to notice and appreciate in all of our surroundings. Rather than taking things for granted or opting for a negative point of view, being intentional and grateful can change your entire mindset. This book is part self-help and part memoir. The author delves into many of her personal midlife struggles, such as the decision to freeze her eggs, dealing with her estranged father's death, contracting Guillain-Barre Syndrome, and her romantic relationships. She gets very personal about her fears and struggles and offers wise insights on how she has tried to overcome them. Because the book is organized by themes, it is not a linear timeline, and some of the topics can seem a little disjointed. But overall, it is whimsical and well-written, a fun read.
4.0☆
This book sits in a category all by itself. It's not a how-to or a purely journalistic observation about people in the non-monogamous lifestyle. The author writes about her own deeply personal and brutally honest experience about jumping into an open relationship. She expresses her fears and insecurities, fantasies and turn-ons, and provides an up-close look into the world of ethical non-monogamy and all of the different forms it can take. The stories she tells are graphic and vulnerable. She doesn't try to depict her own experience as one that represents the whole but remains relatable to many who have had similar encounters. Rather than paint non-monogamy in a rosy light, she exposes many of its pitfalls. She writes about the manipulation, gaslighting, and abuse that can take place. Despite these challenges, she does not write off non-monogamy and is able to see it from an objective stance. It can be done in a respectful and mutually beneficial way or it can be used as a weapon in an unhealthy relationship.
4.0☆
As a child, Gourmet magazine was a major factor that inspired Ruth to pursue a career in food writing. So when she is offered the editor position to completely revamp the magazine, it is an offer she cannot refuse. Reichl pulls the reader into the world of magazine publishing, introducing titans of the industry and prominent people who influenced her own trajectory. She experiences luxury like never before and realizes just how unpredictable the industry can be. The food descriptions and insights into the food publishing industry are delightful and interesting.
4.0☆