There are many reasons to sell your home. Perhaps you have found a lucrative job elsewhere or maybe you just need to downsize now your kids have moved out. Whatever the reason, you want to make sure your home is as attractive as possible for potential buyers.
You may love your home right now, but that doesn't mean it will be attractive to buyers. If this is the case, there is a chance that your home could be on the market for a long time, delaying your ability to move out and live elsewhere. Even if you do move, you still have the sale hanging over your head. To avoid this, you should make your home ready to sell as soon as possible, and here are a few things you can do to make it happen quickly. 
Make Some Attractive Upgrades 
You want your home to be as functional and as versatile as possible, so it may be worth knowing how to upgrade your home to make it appeal to buyers. There are many upgrades to consider. Converted attics or basements and extensions and renovations can add value to your home so you can get a strong return on your initial investment. 
However, many renovations are expensive and you may not get your investment returned. If you want to embark on a cheaper project, simple fixes around the home can still make it more attractive. Replacing fixtures, painting rooms a neutral color, and getting a few new appliances will showcase the house at its full potential.
Boost the Curb Appeal 
It's always vital to make an excellent first impression, and the same goes for your home. You can achieve this by boosting curb appeal to make it the most attractive property in the neighborhood, and this makes it much easier to sell. 
Landscaping your property and planting flowers will grab attention and give buyers a great first impression. You can paint your fence and your door a bright bold color, to give the house extra personality. You can also find the best house power washing cost which will give you a way to wash away dirt and grime that has accumulated around the walls and windows.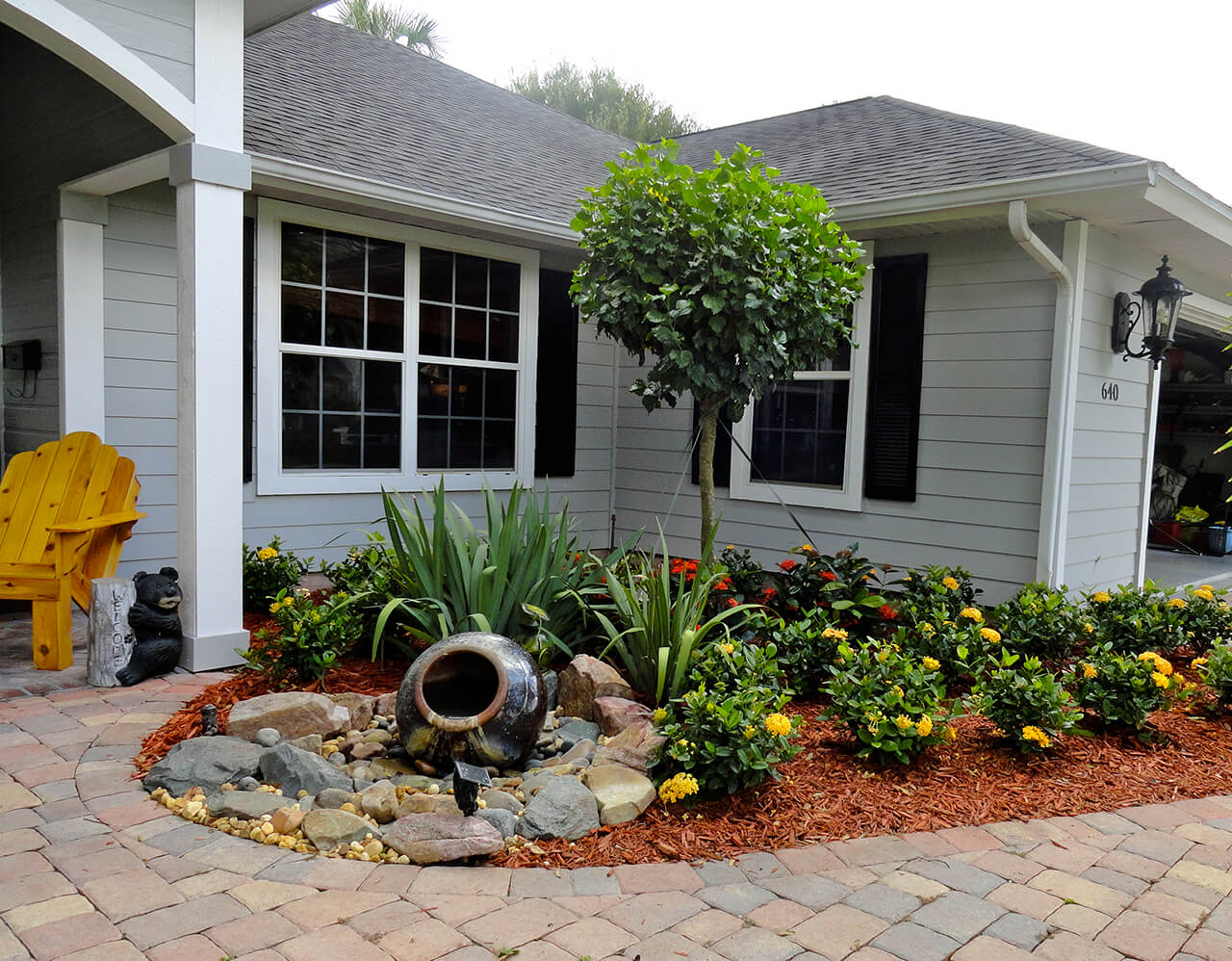 Deep-Clean and Declutter
You should make your eventual move as easy as possible, and this includes cleaning and decluttering the property. A deep clean will make it easier to do a final clean before you leave and it will make the house shine for anyone who comes to visit. Use a deep clean checklist to give you an idea of the most important areas to remember. 
Decluttering will make it much easier to pack your entire life away. You don't want to leave this until the last minute, as you'll end up with boxes of junk that you're just going to throw away anyway. Instead, identify clothes, toys, books, and more that you won't use anymore and donate them to local charities.
Take High-Quality Photographs 
Consider your home as a model looking for its first big gig. High-quality photographs are just for when putting your home on the market as it allows potential buyers to see as much as possible.
All smartphones come with a camera that's good enough to capture high-definition photos, but you may need a professional to help you achieve the best results. Pay special attention to lighting and angles to showcase your house to realtors and potential buyers.  
Make It Easy For Buyers To See Themselves
This is a tricky issue that trips many sellers up at first. As much as you've worked hard to make the house your home, it may be too personal.
If your home seems too custom to your taste, buyers may not be able to see themselves living there. When preparing to sell your home, try to remove items that are specific to you and your family and make it more universal as this helps buyers imagine how they will decorate when they move in. 
Find a Reliable Estate Agent 
Finding the best listing agent should make it easier for you to sell your home, and the most talented agents will be happy to do most of the heavy lifting to make sure your home sells for the right price. 
They will act as your liaison between you and the buyer and makes your home feel like a can't miss opportunity. The best agents may cost more, but the eventual profits from selling the house will make the investment worth it. 
---
Getting your home ready to sell before you put it on the market will make the entire process much less stressful. Considering how much else you need to do before selling your home, you can relax just a little bit and wait for the offers to come flooding in.