If you have become disillusioned with your home; if you are sick and tired of it looking messy or not having the specific style you really want it to have, then decluttering could be exactly the thing for you.
When you declutter your home, you curate it. You take out everything that is not n necessary or not loved by you and your family, and this means you are able to not only spend less time cleaning and caring for your space but also that you can make it look exactly how you want it to.
Sound good? Here are some of the best tips to help you declutter your home as efficiently and effectively as possible so that you can create a space you truly love:
Invest in a Storage Box
If you are one of those people who finds it hard to part with anything, the first thing you should do is get in touch with a company like SMARTBOX Solutions, Inc. which offers storage solutions. Knowing you can keep anything you remove from the home in storage will make it much easier for you to edit your home and actually remove things in the first place. It also provides a temporary quarantine space for large items that you are not yet ready to make a decision about.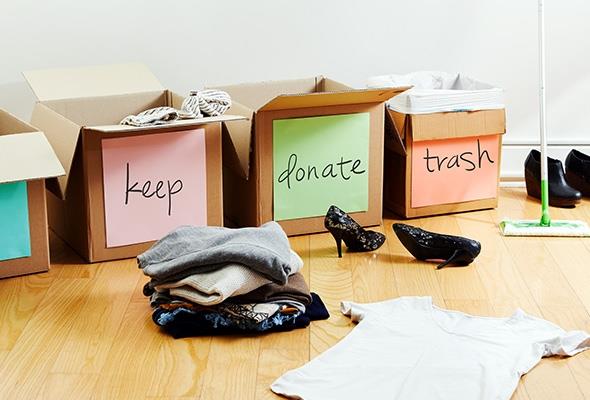 Start Small
If you have a lot of stuff in your home, then it can feel like an overwhelming task to start editing it down to the essentials. That's why it's a good idea to start small. Pick one drawer, maybe your jewelry drawer, and start getting rid of any pieces that do not spark joy or which you cannot see yourself ever wearing again. Seeing the results of this small declutter will help you to build up momentum and move onto bigger spaces such as whole rooms. You don't have to do it all in one weekend. Spread out the work to make it more manageable.
Monitor Usage
If you aren't sure whether you want to get rid of something or not, make a note of it and every time you use it within one month put a tick next to that specific item on your list. If you do not use it at least once, it will be a much easier decision for you to get rid of it. There will obviously be exceptions, but if you are truly limited in space, the number of infrequently used items will need to be limited and have its own storage location.
Think About The Space
When you remove things from your home, you will have more open space. When deciding whether to declutter something or not, consider the space it takes up and whether it could be better used more practically, such as a relaxing reading nook. Other ideas such as a play area for the kids or an exercise space could be much more beneficial for your family's needs.
---
When comes to decluttering, you don't have to do it all at once, so take it at your own pace, ensure you are doing the right thing, and build a curated home that really means something to you and your family.